Made it to the big leagues? Almost close to achieving the Singaporean dream of owning a private landed property? As one of the most expensive countries in the world to settle down, it will take lots of research, foresight and financial planning before you can make that pricey dream a reality.
How feasible is it to really purchase one of the most coveted property types in Singapore? Let us take a look at a few of the following factors that will come into play, and better understand what it takes to own a landed property in Singapore.
1. Singapore Citizen (SC) or a Permanent Resident (PR)
While foreigners are not permitted to buy landed properties such as bungalows, semi-detached and terrace houses, they may buy condominiums. So this means that if you are not local, you can only apply if you have been a PR for at least five years. But wait, there is more to it! As several factors such as your economic contribution is taken into consideration, your application will still be assessed on a case-by-case basis.
2. Those whose Debt to Income Ratio is 60% and below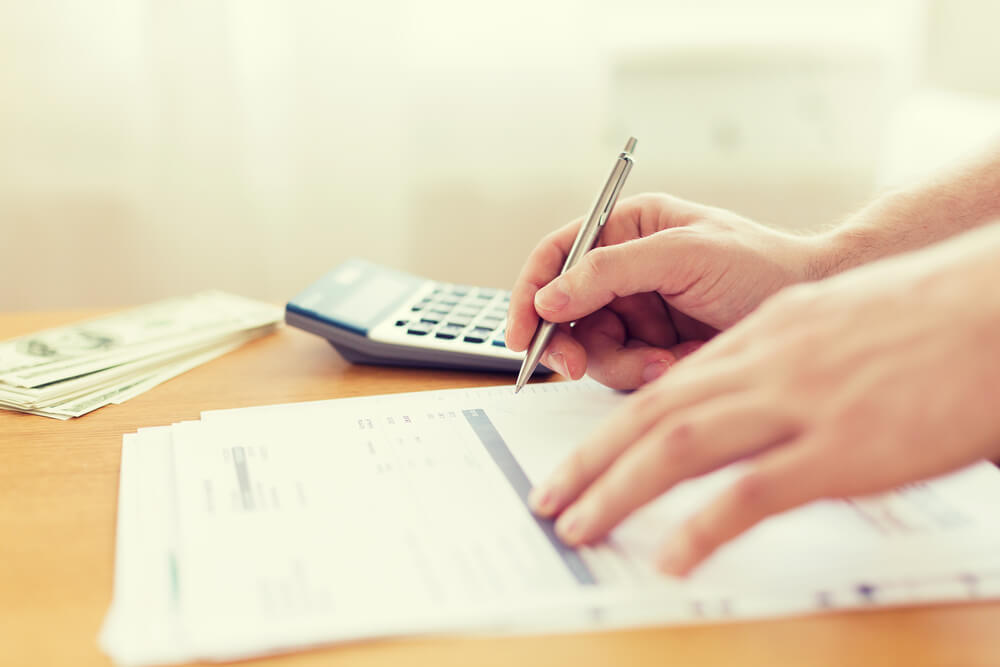 Assuming you have joint mortgages, another important factor is the total household income or total combined salary of both parties. Once that is determined, the next important thing to do is to sum up the monthly debt obligations and dividing it by the base salary, in order to calculate your debt-to-income ratio or your ability to handle monthly debt repayments.
As long as the loans borrowed do not surpass 75% of overall property value, buyers with debt-to-income ratios of 60% and below are still permitted to take out mortgages on properties. It will be wise to stay within a conservative debt-to-income ratio of 60%, assuming that there are no other outstanding loans that will affect the figures.
3. Those prepared to fork out 110% more on home insurance
Buyers should also take additional fees and duties into consideration, aside from the above costs mentioned. Anything from a downpayment of 25% of the private property's value, stamp duties, Additional Buyer's Stamp Duty (ABSD), legal fees, as well as valuation fees should be considered. As part of other expected maintenance costs of a landed property, expect to fork out more for everything from energy to home insurance bills.
This may not come as a surprise, but compared to the average HDB and Condo owners, landed property owners fork out 110% more on home insurance, as well as on renovations and furnishings, mostly because of the massive increase in size. This is why examining all financial costs before signing your rights as a landed property owner is one of the most critical steps you should not overlook.
4. Top 5% of earners
Depending on the type of landed property you plan to buy, expect to fork out anywhere between a few hundred thousand dollars up to a jaw-dropping $100 million. To be able to afford a landed property in Singapore is indeed a luxury and something Singaporeans would use as a marker for status and wealth.
For instance, with a monthly income of up to S$34,646 per household on average, this will place you in the top top 5% of earners in Singapore in order to be able to afford the average terrace house.
Ultimately, landed properties may be expensive, but attainable with some luck and much meticulous, long-term planning, just like any other residential property. But depending on factors like the mortgage interest rates, the amount of your CPF savings and the current state of the property market, the amount you may need will vary.
Purchasing a property is a critical milestone where many factors including household income and loan eligibility have to be examined. Need a mortgage advice?
Talk to Ohmyhome's in-house Mortgage Specialist free of charge! Call us at 6886 9009 to find out more.
---
Related posts:
---
While the Information is considered to be true and correct at the date of publication, changes in circumstances after the time of publication may impact on the accuracy of the Information. The Information may change without notice and Ohmyhome is not in any way liable for the accuracy of any information printed and stored or in any way interpreted and used by a user.